Provide Clean, Healthy Water For Your Home
Quench Your Thirst For Purity With Our Drinking Water Systems
"Rated 5 Stars by Hundreds of Satisfied Customers"
Beat Supply Disruptions For Good
Tired Of Drinking Contaminated Water? Our Systems Filter Out The Bad And Leave You With Crisp, Clean Water. Many households deal with contaminated tap water on a daily basis. Chemicals, heavy metals, microplastics – who knows what's in your water? This can lead to health issues down the road. Buying bottled water gets expensive and is wasteful.
Luckily, our drinking water systems offer an easy solution. By installing one of our under-sink units, you'll have unlimited filtered water on tap. No more wondering what's in your glass. Our multi-stage filtration removes up to 99% of contaminants, leaving you with water that's crisp, clean, and healthy.
Enjoy the rewards of our filtered water
Improved health – Our multi-stage filtration removes up to 99% of contaminants like lead, asbestos, chlorine, and more, which can cause sickness when ingested over time. You'll have peace of mind knowing your family is drinking water free of these dangerous impurities.
Better taste – The activated carbon filter in our systems absorbs chlorine and chemical compounds that cause unpleasant odors and tastes. You'll notice the difference with the first sip – filtered water is crisp, clean and refreshing.
Cost savings – No more having to buy case after case of expensive bottled water. Our system provides unlimited filtered water for just pennies per gallon. The system often pays for itself within a year.
"After installing their system, the terrible chlorine taste in my water was gone. Now I drink way more water everyday!"
"Our water at home has never tasted so good! Plus, it's nice knowing exactly what's in my family's drinking water."
"I used to buy cases of bottled water weekly and at times daily. Their system has saved my family time and money."
"The water from their filtration system is the best tasting ever. I'm so happy knowing it's free of contaminants."
"I love the convenience of having filtered water anytime I need it. No more carrying heavy water bottles up the stairs."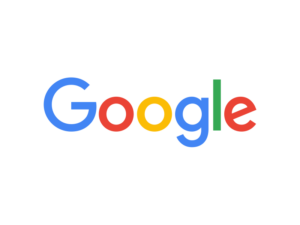 Our Drinking Water Systems Offer:
Shop Our Range of Drinking Water Systems
Discover our range of under-sink and countertop systems, customized for you using multi-stage filtration technology to remove up to 99% of contaminants. Our experts will analyze your water and install the perfect configuration of filters, leaving you with healthy, great-tasting water. Trust South Africa's leading experts for your drinking water needs, with decades of experience. Say goodbye to guessing what's in your water and enjoy clean, refreshing water at all times with our premiere systems.
What Are Drinking Water Filtration Systems?
Drinking water filtration systems are appliances designed to improve the quality and purity of your home's water supply by removing contaminants. They connect directly to your main water line and filter out impurities before delivering cleaner, tastier water right from your tap.
Unlike boiling, filtration removes sediments and microorganisms while also reducing chlorine, heavy metals, chemicals, pharmaceuticals and other dangerous contaminants. This makes the water safer to drink and improves the taste.
Filtration systems are more eco-friendly and convenient than bottled water. They provide a continuous supply of fresh water while producing far less plastic waste.
With regular filter changes, these systems provide a lifetime of clean, healthy water for drinking, cooking, coffee, juice, ice and more. Investing in a drinking water filtration system is one of the best ways to improve your home's water quality.
Get Affordable Access to Clean Water