Ensure Your Water is Safe with Our: Water Testing and Analysis
We analyse your water for contaminants and provide solutions
Trusted by doctors and hospitals
Worried if Your Water is Truly Safe to Drink?
It's concerning not knowing if the water you and your family drink each day contains harmful contaminants. Even if it looks, tastes, and smells fine, dangerous microbes, chemicals, and toxins could be lurking unseen. continued drinking of contaminated water can cause severe illness.
The solution is a SANS accredited lab. We use state-of-the-art equipment and globally recognized testing methods to analyze your water sample thoroughly. You'll get a detailed report indicating any contaminants present and at what levels. Our water experts can then advise purification solutions tailored to your situation.
What Our Water Testing Provides
Confidence in your water's safety – Our lab uses the most advanced testing methods to detect a wide range of contaminants.
Expert consultation – Our water quality experts will explain your results and recommend the best solutions.
Ongoing support – We partner with you to ensure your water stays contaminant-free through regular testing.
Peace of mind – Our detailed water testing gives you confidence that your water is truly safe for your family.
Identification of issues – We can detect problems you didn't even know existed so they can be properly addressed.
"As a parent of small children, I want to be absolutely certain our home's water is contaminant-free. SA Clean Water's testing gives me that peace of mind."
"I'm so impressed with the level of expertise and customer service we get from the SA Clean Water team."
"We get our water tested every year for assurance. I'm so glad we chose SA Clean Water – their detailed analysis gives us confidence in our water quality."
"The water testing from SA Clean Water was incredibly thorough – it put our minds at ease that our restaurant's water is safe for customers."
"We rely on SA Clean Water's quarterly testing to ensure our water systems comply with health regulations."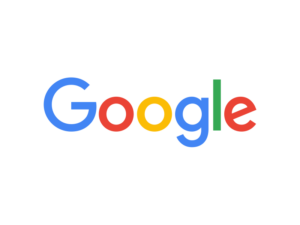 Advanced Analysis for Knowledge and Control of Your Water
What is Water Testing and Analysis
Water testing and analysis refers to the examination of water samples to identify potential contaminants and assess overall water quality. There are many reasons to test your drinking water:
To ensure it is safe for human consumption – Tap water, well water, borehole water and other sources can contain dangerous levels of bacteria, viruses, chemicals, heavy metals and other pollutants that can cause illness. Testing is the only way to detect their presence.
For preventative screening – Even if water appears clear, tastes normal and has no odor, regular testing provides assurance it is contaminant-free and safe to drink over the long-term. Annual testing is recommended.
After noticing changes – Discoloration, strange smells or taste changes can indicate new contamination and signals a need for testing.
For vulnerable groups – Immunocompromised people, infants, children and the elderly have higher risk from waterborne illnesses. More frequent testing every 3-6 months ensures safety for them.
When establishing new water sources – All new residential or commercial water sources like wells and boreholes should be tested before drinking to baseline quality.
To monitor treated water – Water treatment systems need verified testing to ensure they are working optimally and fully removing contaminants.
To comply with regulations – Many industries and commercial operations must test water regularly to meet legal requirements.
With comprehensive testing and analysis from our SANS-accredited lab, you gain full assurance about your water quality. We detect over 150 potential contaminants using globally recognised methods. Contact us today to learn more and book your test.
Book your test today to gain full assurance about your water