Get Instant Boiling Water with Zip HydroBoils
Never Wait for Hot Water Again with Our Instant Boiling Water Appliances
Clients say our service is "Unbeatable"
The Daily Struggle with Boiling Water
Every morning, countless individuals and businesses face the same dilemma: waiting for water to boil. Whether it's for that first cup of coffee or preparing a meal, the wait can be agonizing. Picture this: a busy office environment where employees line up, wasting precious minutes, to get their morning brew. Or at home, where the kettle seems to take forever, especially when you're in a rush.
Enter the Zip HydroBoils.
No more waiting. No more inefficiencies. With Zip HydroBoils, you get instant boiling water at your fingertips. Designed for both homes and businesses, this system ensures you have boiling water whenever you need it, saving time and boosting productivity. Say goodbye to the endless wait and hello to convenience.
3 Reasons to Choose Zip HydroBoils
Instant Hot Water – Never wait for water to boil again – get instant 100°C water anytime.
The patented heating system keeps water constantly at boiling point, so hot water is always instantly available.
Energy Efficient – Twin chamber technology recycles heat and reduces electricity consumption.
By only heating the water you need, the Zip Hydroboil avoids energy waste, helping to reduce your electricity bills.
Compact Design – Mounted on the wall to save precious counter space. No more clutter from kettles and urns.
The compact, wall-mounted Zip HydroBoil keeps your workspace tidy and optimised.
"The instant boiling water is so convenient. I don't know how I managed without it before."
"We use the Zip HydroBoil all day long to keep up with orders. It's been a total game-changer."
"As a busy mom, I love that I don't have to stop what I'm doing to boil water. The Zip HydroBoil saves me time every day."
Brandon Lee, Corporate Manager
"Gone are the days of waiting for the kettle to boil during meetings. With Zip HydroBoil, our team gets their hot beverages instantly, making our office more efficient."
Nina Patel, Restaurant Owner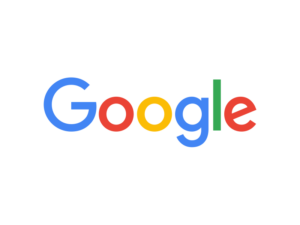 10 key features of Zip HydroBoils
Discover Our Franke Zip Hydroboils
Experience the pinnacle of water solutions with our Franke Zip Hydroboils collection. Meticulously engineered for unparalleled efficiency, reliability, and convenience. Dive into a world where instant boiling water meets cutting-edge design and technology. Don't just settle; elevate your daily water rituals. Click to shop now and witness a transformation in your water consumption habits.
Unlock Cost-Effective Clean Water Solutions with Zip HydroBoils
What is a Franke Zip Hydroboil
Zip HydroBoils are instant boiling water appliances designed for commercial kitchens and workplace kitchenettes. This innovative technology provides boiling water instantly, saving time and energy.
The HydroBoil has an electronically controlled twin-chamber system. The patented technology recycles heat using steam to pre-heat the cold water supply. This maximises efficiency and minimises electrical consumption.
Zip HydroBoils are available in countertop and wall-mounted models from 2.5L to 50L capacity. They can be plumbed directly to the water supply and drain for convenience. The boiling water is safely dispensed using an insulated mixer tap.
Compared to using traditional kettles and urns, Zip HydroBoils can reduce a facility's electricity usage by up to 70%. The instant delivery of boiling water also prevents staffers from wasting time waiting for water to boil.
With robust stainless steel commercial construction and rigorous quality testing, HydroBoils are built to provide decades of reliable service. Our full support and preventative maintenance program backs every unit.